---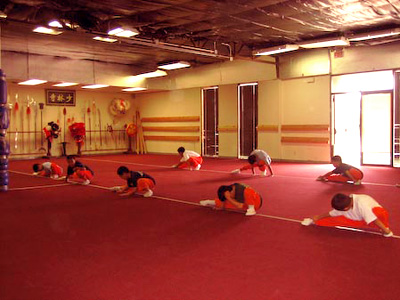 If you are thinking about signing up for any of our classes, please contact us and schedule a time to visit. This first class is completely free, and with Shifu's permission you may participate in the class or watch from the sidelines. Try our Kung Fu, Tai Chi, or Lion Dance classes - or try all three!
What to know for your first class:
Entering the Training Hall
Please bow towards the instructor as you enter the training hall, in the customary Shaolin way. If you do not see the instructor, bow towards the middle of the room and enter anyway. If you're unfamiliar with the correct protocol, you may ask an instructor for clarification.
Tuition
Unlike most martial arts schools and gyms, there is no obligatory contract at our academy. Tuition is due at the beginning of the month, and is good for the entire month. Different tuition prices are available depending on the type of classes you wish to take and also how often you wish to come. For specific price information, please contact us.